SONG Activists Liberated Over 30 Incarcerated Mothers Over The Weekend
1 week ago by Amber Le in Trending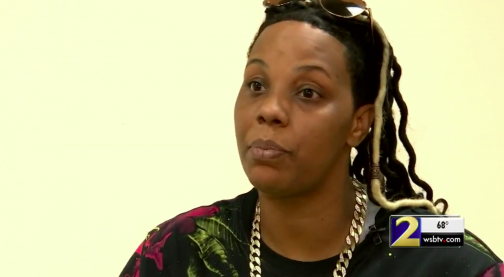 Mother's Day weekend has just passed and although majority of the world was able to spend time with their loved ones, some weren't so fortunate. Southerners On New Ground, a queer liberation organization took it upon themselves to free dozens of mothers from prison just in time to enjoy the day with their families. The group, also known as SONG, traveled to cities across Georgia and North Carolina hitting up prisons such as Fulton and Clayton County jails.
The group received 700 donations that contributed towards their $40,000 fund. Lisa Clinton, bailout organizer of SONG released a statement.
"I'm not free until all my people are free. There are too many people here in this world who are being discriminated against, and they're being abused. We fight for the marginalized people, the oppressed people."
Janyce Jones, apart of the End Cash Bail Campaign, that also helped liberate the incarcerated mothers, commented in addition.
"Most of the women in jail are black women and most of them are mothers and it interrupts who we are as a community. Our black men are already incarcerated at enormous rates and now black women following them just interrupts who we are as a people – black people in the community. When we are affected, everybody is affected."
BREAKING: So far, we've freed 90 mamas in 34 cities and we're not finished!

Black love has been getting our people out of cages all week!

Please continue to contribute as we free more mamas and provide supportive services https://t.co/m0ObHO2pPL #FreeBlackMamas

— #FreeBlackMamas (@NationalBailOut) May 12, 2019
Mary Hooks, co-director of SONG is also apart of The National Bail Out's #FreeBlackMamas. The Huff Post reported that the group has raised over $1 million and bailed out over 300 mothers nationwide.
---
---
---