'The Conjuring 3' Set For Fall Release Date in 2020
3 weeks ago by Ivette Epps in Movie News
Some may recall hearing about the infamous paranormal couple, Lorraine and Ed Warren when first watching The Conjuring in 2013.  It was ranked as the scariest movie of the year upon its release and scored a total of 319.5 million at the box office.  The paranormal investigators/ demonologists will be back for The Conjuring 3, which is expected to begin production this summer to release in fall of 2020.
Currently, there is no official synopsis for the upcoming horror film, but we know for sure that Vera Farmiga and Patrick Wilson will be returning in the third Conjuring as Lorraine and Ed Warren.  The director of the film will be Michael Chaves who has also directed The Curse of La Llorona.  The story-line will still follow the cases of real-life paranormal investigators Ed and Lorraine Warren, but for its third movie, there will be a plot twist.  The Conjuring 3 will spin off from the ongoing demonic universe featuring The Curse of La Llorona, The Nun, and Annabelle Comes Home.
The plot of The Conjuring 3 will be about a man on trial for murder who claims he was possessed by a demon. There is no confirmation that this plot will be "inspired by true events," but it's established that the Warrens will be investigating.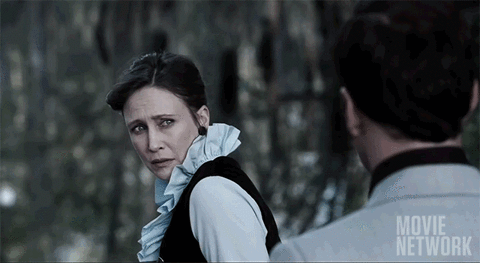 The heart-pounding thriller will hit theaters on September 11, 2020.
---
---
---