Madonna Confirms New Album 'Madame X' With New Alter-Ego
1 month ago by Ivette Epps in Trending
The pop icon is back and ready to slay with her new album.
Madonna announced on Sunday (April 14) her long-awaited return to pop music, by unveiling a suggestive 60-second video introducing Madame X.  This will be Madonna's 14th studio album, which will be her first full-length LP since the release of her 2015 album Rebel Heart.  Her last album debuted at No. 2 on the Billboard 200 that grossed nearly $170 million globally. However, Madonna plans to present this album differently and that's with her own alter-ego.  The mysterious and stylized 60-second clip introduces Madame X as "a secret agent traveling around the world, changing identity, fighting for freedom, and bringing light to dark places."  Check it out below.
Welcome to the World of Madame ❌. ………………… @nunoxico #stevenkleinstudio pic.twitter.com/bo0L0MAstr

— Madonna (@Madonna) April 14, 2019
Madonna also tweeted a picture indicating the personas her alter ego takes on as she's traveling around the world, changing identities, fighting for freedom, bringing light to dark places.
"Madame X is a dancer, a professor, a head of state, a housekeeper, an equestrian, a prisoner, a student, a mother, a child, a teacher, a nun, a singer, a saint, a whore, and a spy in the house of love. I'm Madame X."
She immediately teased the first new song off the album, where she collaborates with  Maluma called "Medellin."  It's official release date is on Wednesday, April 17th.
There is no official release date for Madonna's Madame X, but it's more than safe to say it will be releasing sooner than later.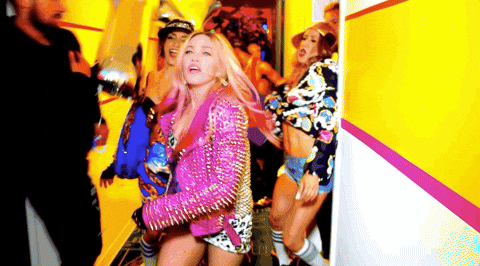 ---
---
---