We thought we had seen the last chapter of the Toy Story saga with its third installment in 2010, when Sheriff Woody and crew returned after an 11 year hiatus. The twist, however, was that their beloved owner Andy was moving off to college, seemingly ending the toys' journey and a chapter in the lives of many now young adults. However it would appear Disney had bigger plans all along when they purchased Pixar in 2006, the animation studio that produced the first two films, announcing a spinoff to the Toy Stories series last evening through the official Pixar twitter account. Though it will be a prequel and not a decade reunion with the entire gang, Pixar announced plans to release a Buzz Lightyear origin story, simply titled Lightyear, in 2022, with Chris Evans set to voice the spaceman.
Though Buzz Lightyear's backstory never seemed so complex, Pixar additionally tweeted a first shot of the film in a follow up tweet, elaborating that the film will follow the story of "the young test pilot that became the Space Ranger we all know him to be today." Buzz's colored cheeks would indicate that this is a younger version than the character many of us knew and loved growing up, but fans still appear just appear excited about the film's announcement regardless. Disney tapped a familiar favorite to voice the classic character, as Evans has starred in many Marvel films over the past decade, another asset of Disney, such as the Captain America series and Avengers films, as well as cameos throughout the MCU Universe. Evans has done some voice work in the past for both video games and animated films, and his résumé surely shows the fact that he has the talent to pull it off. Be ready to wait though as the official release date is currently set for June 17th, 2022.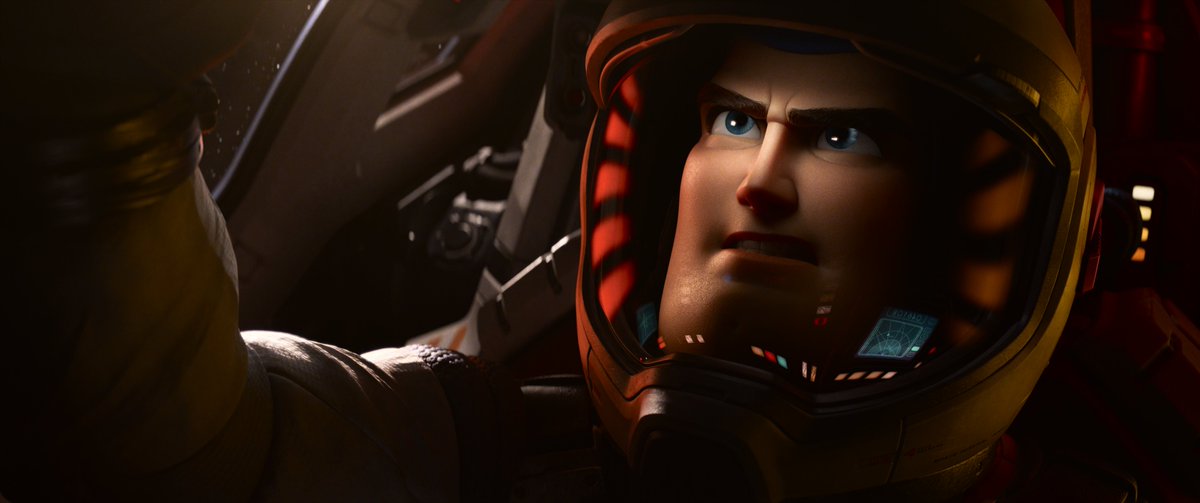 While any company would seemingly be hesitant to announce plans of a film that will hit home for so many who followed the original story for as long as 15 years, with the original being released in 1995, Disney seems well protected here. Although Disney has been pushing many of their releases to their in-house streaming platform, Disney+, they have left themselves 18 months of time potential quarantine and COVID-19 eradication with their mid-year 2022 release date, clearly hoping for a return to theaters. With that being said, their timing could not be better, with some fans of the original film are on pace to be 27 years older, likely starting families of their own now. Those same fans can now introduce their own children to the classic animated film series, along with many other fans who are going to be dying to see how Disney and Pixar tell the tale of an up-and-coming Buzz Lightyear. Continue to practice safety and wear your masks, and by the time June 2022 rolls around we can make COVID a thing of the past, allowing people to make a full return to society and visit theaters again along with the countless other, far more substantial impacts it has had upon the lives of Americans everywhere.