To say Kanye West has a lot going on would be a gross understatement. From the potential divorce of his wife Kim Kardashian-West to his bizarre social media antics, it doesn't seem like a day passes without Kanye's name in the media. As the saying goes though with genius comes madness, and many would be hard pressed to deny the creative genius that is Kanye West. In recent weeks he has been gearing up for the release of his latest album DONDA, hosting listening events across multiple cities and renting out the Mercedes-Benz superdome to record the project. In typical Kanye fashion, the project kept getting pushed back as the mad genius strove to perfect it; many fans were surprised however when they woke up this morning to find out that Mr. West surprisingly released DONDA on all streaming platforms early this morning.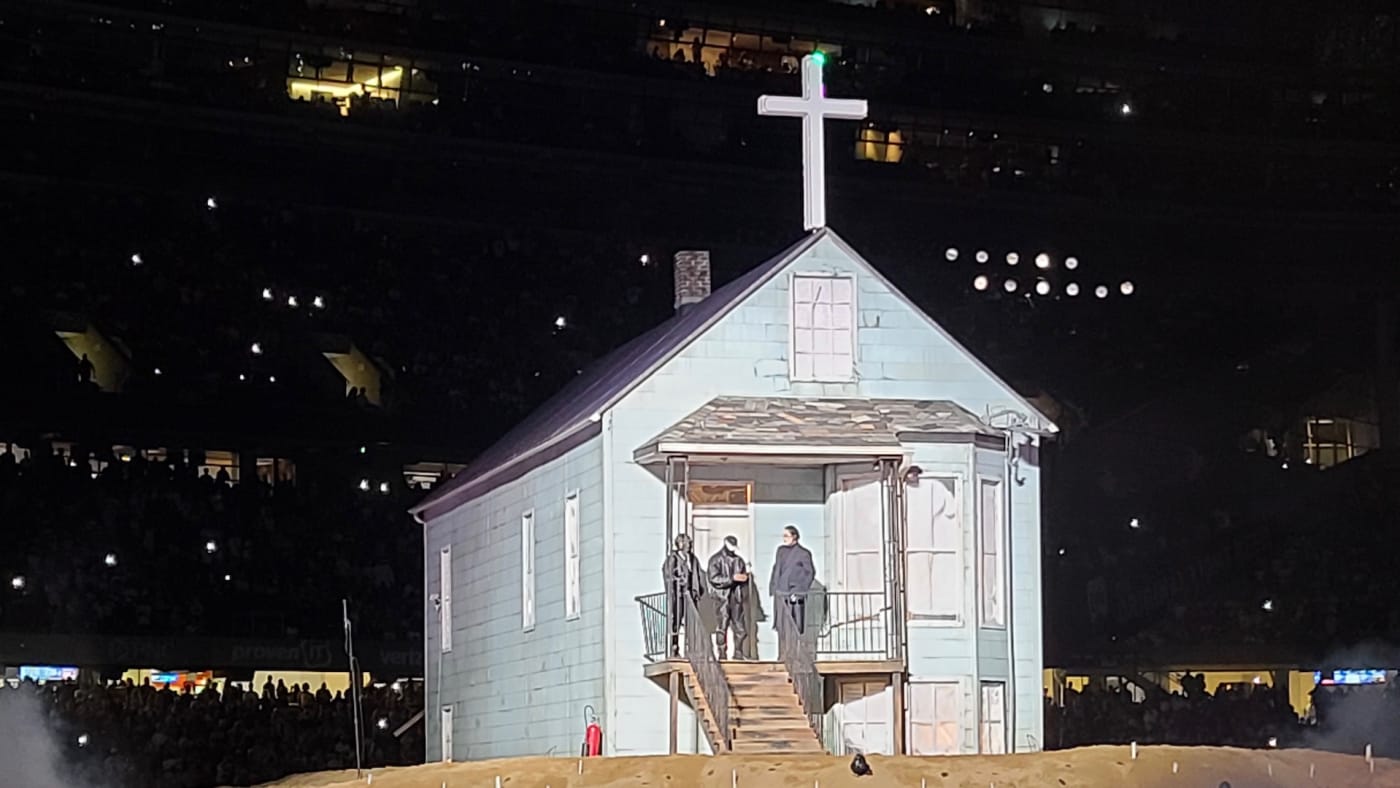 Few albums, if any, in recent memory have garnered the hype that Kanye's latest project DONDA has. Named after his mother, the late Dr. Donda West, the project infuses Kanye's religious beliefs with his notoriously masterful production to deliver what could be another classic album on his resume. The project features a wide range of artists from long-time Kanye collaborator Francis and the Lights to pop star Ariana Grande and a litany of rappers that includes Jay-Z, Lil Baby and Young Thug. While it was originally speculated that Kanye was waiting for Drake to release his upcoming album to release his own, whether it be good-spirited competition or genuine animosity, it looks like Ye was more concerned with giving the fans what they want in the end. DONDA can now be listened to on all major streaming platforms.
It seems as though DONDA was well worth the wait. Kanye pulled out virtually all the stops, enlisting the help of some of hip-hop's heavyweights while still creating an atmosphere of mystery and suspense around the project in typically Kanye West fashion. While the project was originally announced a few years ago before being scrapped in favor of the project ye, the countless fans who have patiently waited so long for DONDA are now being rewarded. Now we will just have to wait and see what else Kanye has left in store for us.