Few individuals, let alone athletes, have left a mark as indelible upon popular culture as the late and great Kobe Bryant. The NBA superstar led a 20 year career with the Los Angeles Lakers where he would go on to win five championships and is currently ranked as the league's fourth all time leading scorer. His passing at the beginning of 2019 left the entire world in shock as one of the most prolific athletes to ever compete lost his life in tragic fashion, a life lost far too soon. Despite this however, his impact is still felt today as fans and NBA players alike continue to pay homage to one of the greatest to ever pick up a basketball. Now Netflix is going to do the same in a new docuseries that will highlight the life of Kobe and what made him such a special talent, aptly titled The Black Mamba.
When Kobe Bryant was drafted into the NBA in 1996, it signalled the beginning of a new era in the league. This era would be similar to that of the 1980's when Magic Johnson and company led the Lakers to five championships, except this time it would be a young man from Philadelphia running the offense. The results are known and well documented, with the NBA legend going on to spend two decades with the franchise and cement himself as one of the greatest players to ever step foot on a basketball court. The upcoming docuseris will not only focus on Kobe's dedication to his own game and his NBA career, but also his dedication to women's basketball highlighted by him coaching his daughter Gigi Bryant's team, who also tragically lost her life in the accident which claimed her fathers, as well as working alongside several NCAA women's basketball programs. The Black Mamba is set to be a ten part series and is expected to debut in August of next year.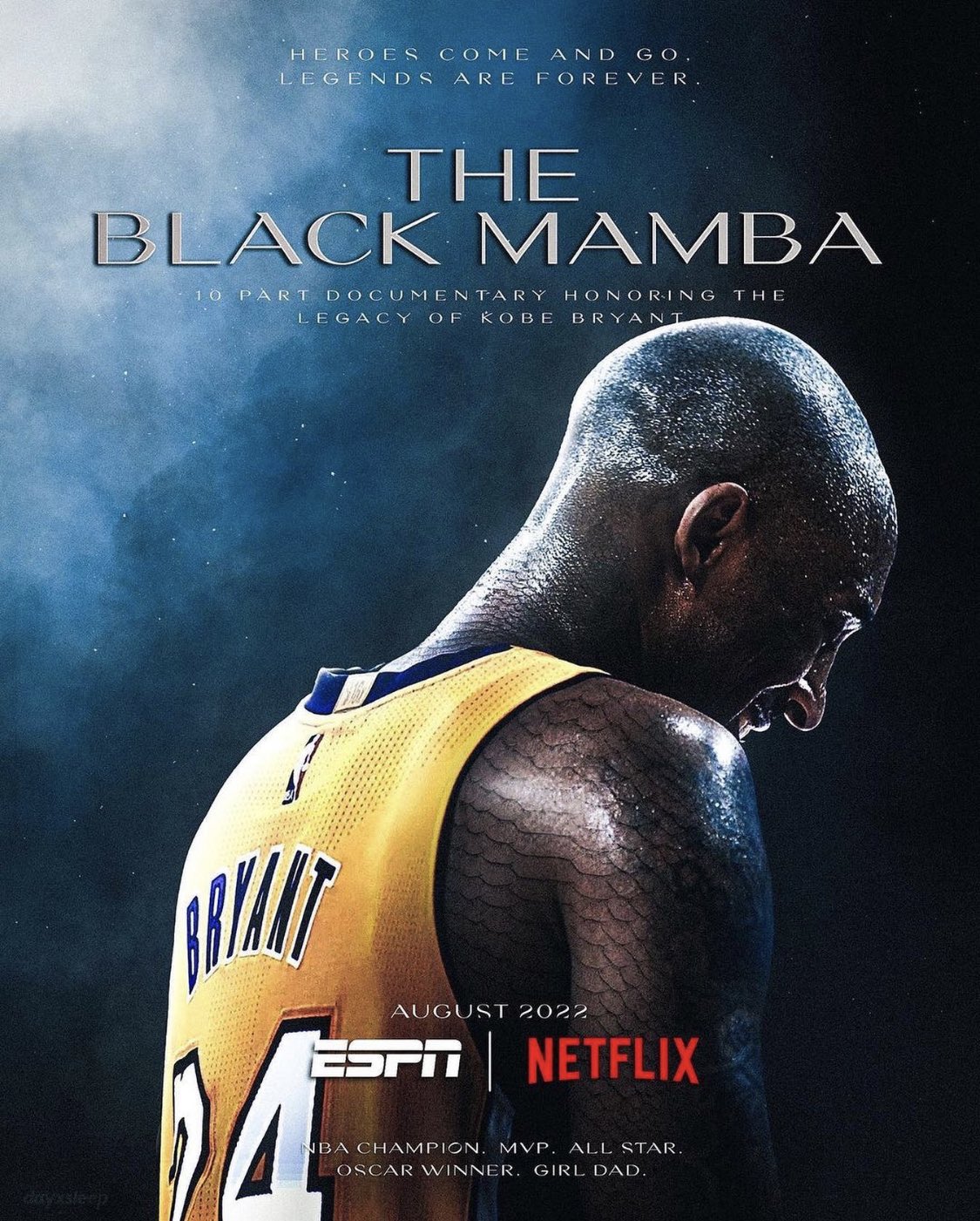 On top of his incredible basketball skill, Kobe Bryant is equally intriguing as he is talented. The Black Mamba, as some affectionately refer to him as for his tenacity both on and off the court, was as enigmatic as they come, but, above all else, he was himself. That alone could have been enough to make him successful, but, when coupled with his athletic capabilities, he became an icon. Kobe Bryant's legacy will continue to be celebrated for decades to come, and now Netflix will be doing their part in recognizing Kobe's contributions to basketball and everything else he had his hands in. Kobe fanatics and other interested parties can remain on the lookout for further updates about the upcoming Netflix docuseries The Black Mamba in the coming weeks.