Back in 2007, Paramount Pictures opted to reboot the iconic Transformers franchise starring Shia LaBeouf and Megan Fox and saw huge success as a result. With the first film alone raking in over $700 million across Box Offices worldwide, it was obvious virtually immediately that today's fans were just as infatuated by the shape-shifting robots as the generations before them were. As a result, a string of Transformers movies would be released in the mid-2000's with LaBeouf and Fox front and center enthralling fans one scene at a time. Now Paramount is going to give it another go with Transformers: Rise of the Beast, and this week they provided eager fans with a first look at the upcoming project.
While the aforementioned Transformers films have certainly cemented their place in Hollywood, Transformers: Rise of the Beast will be something else entirely. Instead, this project is set to be a followup to 2018's Bumblebee which saw the fan-favorite of the Autobots star in his own  self-titled spin-off film. Transformers: Rise of the Beast will put a spin on the Transformers franchise and introduce two new groups of robots that will serve to refresh the timeless franchise for new audiences, as well as introducing new Autobots and Decepticons that will help revitalize their respective cohorts. To put it simply, this isn't just a reboot; this is a re-imagination of a franchise that has been in existence longer than most of its fans. Transformers: Rise of the Beast is scheduled to hit theaters next year on June 4th, 2022.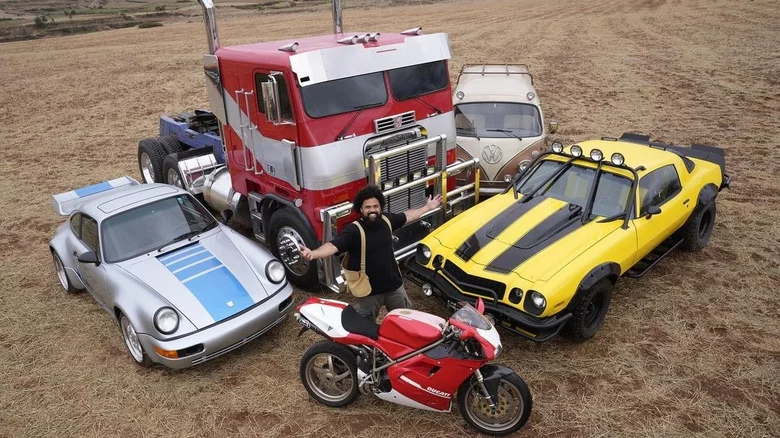 While remakes and reboots are more abundant than ever before, this project doesn't fall wholly into either of those categories. While they are rebooting the classic story of Autobots versus Decepticons, they are also introducing new characters that should put an interesting twist on a battle that has been raging on for decades. Now we will just have to wait and see what comes of it, and Transformers fans can look forward to the release of Transformers: Rise of the Beast next summer.